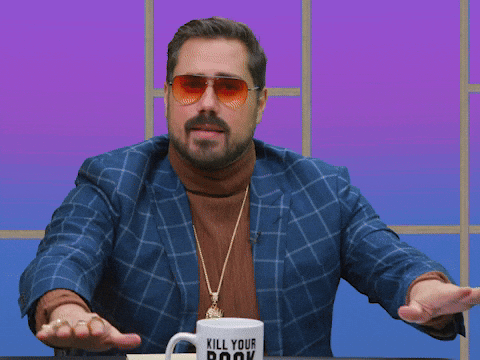 Plans for Thursday Night: I am going to post up at a local Buffalo Wild Wing's (no free ads), drink way to many IPA's, gamble my whole rent and maybe hit on the bartender if I am feeling lucky.
The only thing that is going to help me survive the dreaded workday on Friday is waking up richer than I went to bed. I have been called "moneyline mac" and "money Mac" and if that doesn't convince you to tail these picks I do not know what will. FUCK YOUR BANKROLL, FUCK YOUR UNITS, LET'S GET THIS MONEY!
CFB: Georgia Tech (-2.5) vs. NC State O/U: 46.5
YUCK!! This is an ugly Thursday night CFB game. They could have at least blessed us with some more MACtion. My heart wants to take NC State +2.5 (possibly parlayed with the under), but my head is telling me to stay away. With that being said I will be parlaying the under (46.5) and NC State +2.5 (I may buy a point). SCARED MONEY DON'T MAKE NO MONEY!!! GT is 0-5 ATS at home, NC state still has a shot at a bowl game so they should have a little extra motivation. Both offenses are fucking horrible, can't score in the red zone and neither team has a legit play maker. Buy a point for the under and the spread and let it ride!
NFL: Houston Texans (-3.5) vs. Indianapolis Colts O/U: 45.5
My usual go-to bet in prime time games and especially TNF is taking the under. As they say in the biz this is a must-win for both teams. The Colts are coming in to the game a little banged up, TY Hilton and Eric Ebron both have not been ruled out yet though. The colts secondary is also very banged up which will create huge mismatches when the Texans start throwing the ball. Houston at home against a divisional opponent in a must win game…… I am going to have to go with the healthier team in this one. I expect the Texans to make it rain harder than hurricane Harvey did so I will be taking Texans -3.5 (might buy a point down to -2.5, depending what it is at prior to kickoff).
CBB: Duke (-19.5) vs. Cal —— Winthrop (-14) vs. Tenn Tech—— Toledo (+8) vs. Notre Dame —— Buffalo (+4) vs. UCONN
Alright let's start with the Duke pick. I am going to be honest, I did not research this one too much but fuck it, it's Duke! Coach K is basketball Jesus so I will follow him like one of his disciples. Fade or follow I don't give a fuck, let's get this money!!!
On to the Winthrop pick. As my guy Rico Bosco would say "some things are bigger than sports". I happen to know a member of the Winthrop basketball team, and from what I am hearing an assistant coach has had a family death so the team will be rallying around him and winning it for the fallen family member ( RIP you dead ass bitch) regardless though this should be a cake walk and they will be covering by halftime. Winthrop is full of gritty, gym rats, first in last out kind of guys if you know what I mean…… that also usually includes players with high basketball IQ. So expect low turnovers, high pressure defense and that point guard #52 for Winthrop to put up a triple double. Fade or follow either way I will be waking up Friday up a shit ton of units.

As Gordon Gee once said "you just can't trust those damn Catholics on a Thursday or a Friday" so I am riding on a Toledo Rocket here. After all today is a Thursday so do you really want to trust the fighting Irish to cover?

On to my next pick, Buffalo. With 75% of the public on UCONN. I decided I will be fading the public. The game is going to be close and may come down to the final play. But SCARED MONEY DONT MAKE NO MONEY. Take Buffalo +4
I don't love the gambling slate Thursday night but only the true degenerates are in on the action regardless of the slate. I will have picks up for Saturday (CFB, CBB, Boxing), and Sunday. #moneylinemac #mysticmac FUCK YOUR BANKROLL MANAGEMENT.

Tonight's picks:
NC state +3.5 and under 47.5 parlay (buy a point)
Texans -2.5 (buy a point)
Duke -19.5
Winthrop -14
Toledo +8
Buffalo +4